Executive Director Bittner Retires
August 01, 2022
Executive Director to retire after nearly 37 years!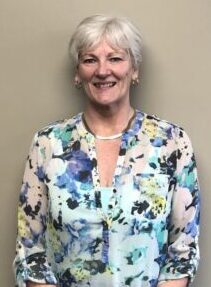 Jo Bittner is retiring after working at the DAC since 1985. Jo grew up in Red Wing, MN with five other siblings. She attended the University of Wisconsin, River Falls graduating with a Bachelor's Degree in Elementary Education. She traveled to Australia after graduating and taught there for a semester in Adelaide. She spent two months after that experience, traveling around Australia. Upon returning to the states, she was offered a fourth-grade teaching job in Warroad, MN. At the time, there were 300 applicants for two teaching jobs. After one-year teaching and meeting the love of her life (Jon Bittner), they moved to Crookston where Jon was offered a Social Studies job along with Assistant football and head Hockey coaching.
Jo starting subbing in the school district until she was offered a job at the Polk County Developmental Achievement Center in October. When she started, the DAC still had a children's program. Jo started as an Instructor (now called a DSP: Direct Service Professional). She worked her way up by job coaching, job developing, case coordinator, program coordinator and in 1993 began as the Executive Director. Jo took over for Michal Jorgens and before Michal was Dan Wilson.
Many changes occurred under Jo's leadership. The first and biggest change was the creation of our EGF satellite sight. Jo actually asked for a licensing citation (of transporting too long) in order to write a variance allowing the DAC to fund a second sight. They opened on a frigid 25 below zero day in February of 1995. That first location was on Hwy 2 just west of Reliance Telephone, then moved where the Food Bank is now located. In 2008, Jo found the funding to build our current building that is located at 936 1st Ave NE.
Jo grew the program from fifty-five participants to over eight at one point. Our population has suffered a bit after the Covid Pandemic. Jo fights for staff wage increases, bonuses, added retirement and some paid holidays. Programming is solid and based off the philosophy of "Clients Come First" or now referred to as Person-Centered.
Bittner's plan is to move from a four-bedroom, two story home to a two-bedroom apartment in Duluth, MN. Her husband Jon is from there, but the move is more due to being closer to family members. Jon's brother lives in Poplar, WI (25 miles away) and Jo's family will be a three-hour trip instead of a six-hour trip.
Jo will cherish her memories at the DAC. She claims to have "cut her teeth" with her career at the DAC and feels she has learned much more from the staff and clients than she was able to teach them.
We wish Jo the best in her next adventure into retirement.