EGF Program Coordinator
December 01, 2015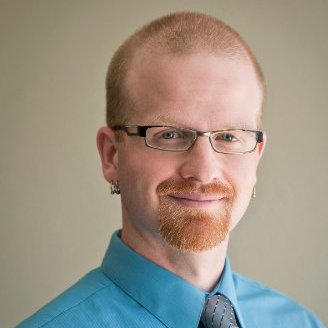 Hello! My name is Cody Stanley, and I am the Program Coordinator for the East Grand Forks location of the Polk County Developmental Achievement Center. I am replacing Ardys Burley who held this position for 17 years, and did a fantastic job of creating a well-oiled and highly skilled team.
I am originally from Fargo. I graduated from NDSU with a degree in History and Political Science in 2006. While an undergraduate I also studied, and lived in Spain for three months. Once I finished my undergraduate studies I began working on my Master's Degree in History at NDSU. It was during this time I made a life altering choice, by taking a position with a residential service provider for individuals with developmental and cognitive disabilities. I worked for this company for over five years, eventually being promoted to a Program Coordinator position, responsible for four different group homes, and several in home programs. Also, while working there, I earned my masters degree in History.
In the summer of 2012 my wife and I moved to Grand Forks so I could work on a Ph.D. in history. I was employed with another residential provider in Grand Forks as I worked on my course work. After three years of taking classes towards my Ph.D., I made the hard decision that graduate school was not for me any more, and that I wanted to work with special needs individuals again. The opening up of the Program Coordinator position at the DAC was a fantastic opportunity, which I could not pass up, and that I was fortunate to get.
All of my professional energies are now focused on continuing the unparalleled service that the DAC offers, while tirelessly looking for new ways to serve our clients. Please feel free to contact me with any questions you may have about myself, or what we have to offer here at the DAC. cs.egfdac@midconetwork.com
Best!
Cody